We produce our Every Child Matters flag to give people the opportunity to bring awareness to the residential school experience. Accordinging to the National Centre of Truth and Reconciliation, over 3000 unmarked graves were found that belonged to children from residential schools. To learn more, please refer to our description tab below.
A portion of proceeds from our Every Child Matters flag will be donated to an organization that supports the Indigenous communities. We are currently donating to The Orange Shirt Society and The Gord Downie & Chanie Wenjack Fund
Indigenious children are stripped from their families at a young age and put into residential schools, known to face many grueling and inhumane hardships; sexual abuse, physical abuse, deprivation, malnourishment, medical experimentation, cruelty, torture and murder. More than half these children don't return home. This event is part of Canada's tragic and horrifying history. Hence, Every Child Matters is a phrase that is used to describe the injustice of the system.
Purchase an Every Child Matters flag today to support the indigenous community and raise awareness to this injustice.
Please contact us at info@canadianaflag.ca for bulk pricing if you are looking for quantities of 10+.
4 rows of stitching on the fly end to prevent rips
Engineered to be durable for both indoor and outdoor use
90%+ colour penetration on both sides for bold vibrancy
A bright appearance with a tough and sturdy touch
Covered in UV resistant formula for longer lasting colours
Water resistant
Product made by following the Canadian Federal Government's CGSB guideline
Made to official Canadian flag sizing
Product satisfaction guaranteed
Made in Canada
Durapoly is a knitted polyester fabric that is fast-drying, fray and wrinkle resistant making it easy to maintain outdoors.
---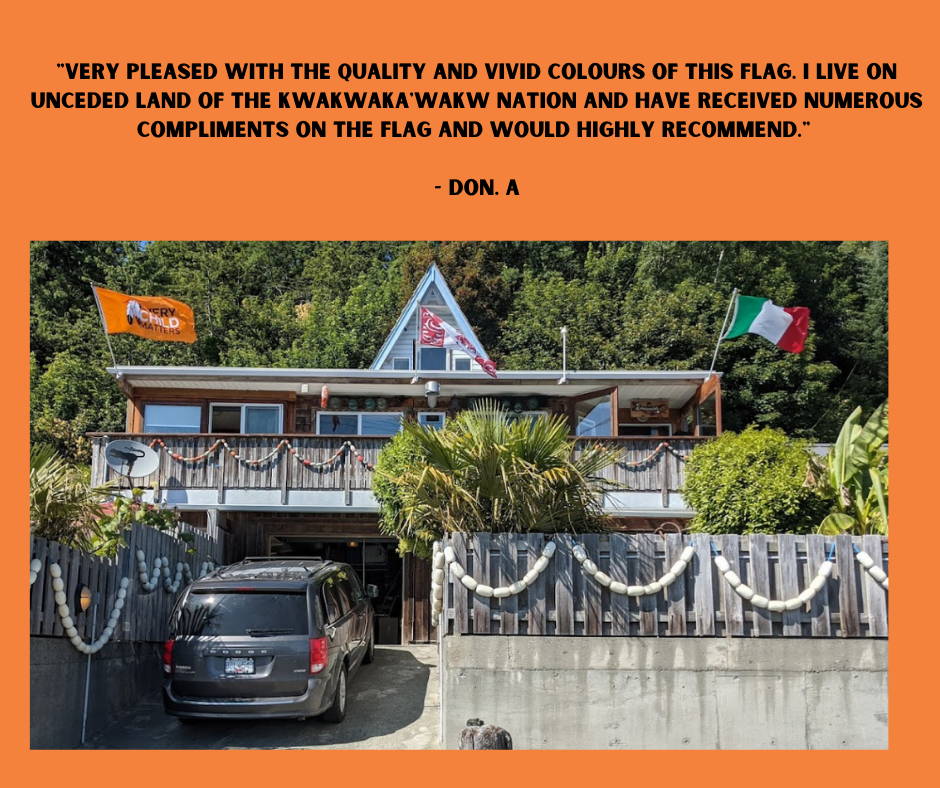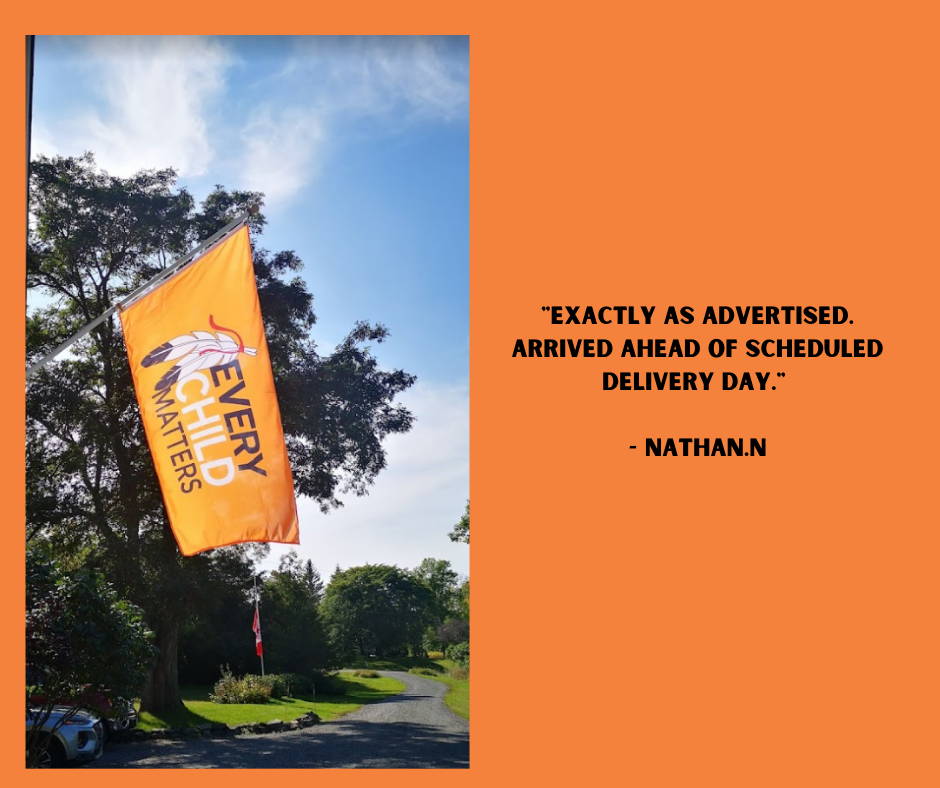 We used it for a special event on the National Day for Truth and Reconciliation. Excellent quality and arrived promptly.
Our school community loved the flag. The flag was displayed in our Atrium and added to the many activities we had in recognition of Truth and Reconciliation Day.
heavy
looks very well made, but to heavy to flap most days